By Joe Landrette, Market Manager - Ventilation
I love learning about emerging technologies. Weekends, you'll find me, coffee in hand, reading about electronics, science or physics on my tablet device or smart phone. My son will soon enter kindergarten, and I want technology to play a positive role in how he learns.
Among the stories about teachers posting homework online, the latest tablet devices and laptop loans to students, a recent article in Engineered Systems appealed to me as a both a father and as a marketer of fans for a wide array of ventilation applications.
The article's revelation? When we increase the quantity of fresh air per person to 10 cubic feet per minute in classroom settings, our children become more alert and engaged in learning. In fact, the quantity of fresh air needed to help students learn better is approximately twice that of ASHRAE's ventilation standard for commercial offices, hotels, banks and even pharmacies.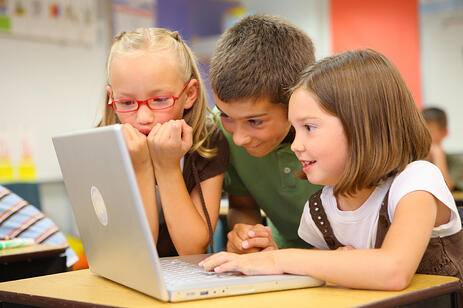 What's the challenge? During the cold winter days ahead, bringing fresh air into a school comes at the expense of lost energy. Therefore, precisely controlling outside and inside air is critical to balancing a school's operating costs with high quality, high volume air for its students.
Precision air management focuses on the controls portion of this task. The article advocates a multi-point approach, using C02 sensors, occupancy sensors and occupancy schedules to best manage a school's heating and ventilation needs within tight budgets. The goal is to bring all an HVAC system's ingredients — the air handling unit, variable air volume, double check valve, fan coil units, sensors and air movers — into equilibrium.
How can we help customers take advantage of the latest in ventilation controls and features while keeping their up front costs and return on investment goals in mind? Building on our GreenTech philosophy, our EC air movers integrate the energy efficient controls typically seen on large and complex systems into the heart of our ultra high efficiency motors. These motors are then part of our total system approach with the latest in aerodynamic advancements of our fans and impellers for a plug and play solution.
When applied in schools, these advanced ventilation technologies can give our children the air they need to excel.