by Dave Hillburn, Business Development Manager - Heating

To better serve our heating customers with one stop shopping, and to complement our existing line of premix gas blowers, ebm-papst acquired the GB series gas valve line from Karl Dungs GmbH on April 1, 2011. Since then we have updated the design, manufacturing, and system integration of these gas valves to better support current and future growth opportunities. So let's take a look inside these gas valves to better understand their basic functionality and target application.
What's under the hood? The primary role of a gas valve is to safely shut-off and control the flow of natural or propane gas to a heating appliance. Our product documentation describes this gas valve as a multi-function gas control valve; however, this is not just a safety shut-off valve but a combination dual safety shut-off valve, zero governor regulator, and throttle all in one. So let's first define the role of each of these components:
Dual Safety Shut-off Valve: Allows the flow of gas to the appliance and more importantly shuts off the gas flow when the control system no longer senses flame. Two points of shut-off are required to be a safety shut-off valve that is in compliance with ANSI Z21.78 and CSA 6.20; therefore, if one valve fails to close the second valve will close and stop the flow of gas.
Zero Governor Regulator: Controls the outlet pressure of the valve with the goal of zero pressure at the outlet allowing the flow of gas to only occur with a negative pressure signal from the venture mixer.
Throttle: An adjustment that defines the maximum gas flow through the gas valve at high fire.
Now let's take a look at a cross section view of a GB series gas valve to further see how these components are integrated. Gas enters the gas valve at P1, travels through the dual shut off valves (V1 & V2), enters the zero governor regulator (#13), exits the regulator through the throttle, and then exits the valve through the outlet at P2.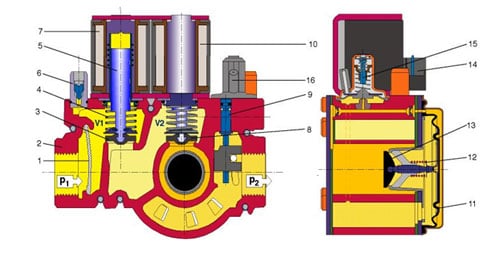 Figure 1.0 - Cross Section View of GB Series Gas Valve

Perhaps the two most important operational features of the gas valve are its throttle (# 9) and offset (# 15). The position of these adjustment screws are critical to ensure clean combustion at high and low firing rates. The following graphic illustrates the effects of the throttle and offset on CO2 verses burner load. As shown in Figure 2.0, the throttle adjustment will affect the CO2 at high fire and the offset adjustment will affect the CO2 at low fire. As a general rule of thumb, less excess air (e.g. CO2 = 9%) is required at high fire and more excess air (CO2 = 8.5%) is required at low fire to ensure proper burner cooling when the flame is closer to the burner surface.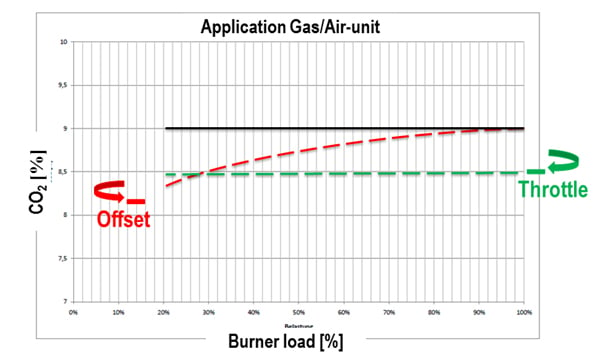 Figure 2.0 - Gas Valve Adjustments for Burner Load vs CO2


Application: The gas valve is one component in a gas air ratio control (GARC) system that includes the premix gas blower, venturi mixer, and burner control that work together to safely control and monitor the air-gas mixture and combustion process in these appliances (Reference Figure 3.0). Typical applications for these gas valves include high efficiency condensing gas boilers, water heaters, humidifiers, and commercial cooking equipment.



Figure 3.0 - Components of a Gas-Air Ratio Control System
About Dave Hillburn
Dave Hillburn works with ebm-papst customers to incorporate the right system solutions into their residential and commercial heating applications. With seven years hands-on experience in combustion design, he helps optimize these systems' output and energy efficiency. A graduate of Central Connecticut State University with a BS in Mechanical Engineering Technology, Dave enjoys playing drums and guitar, sports and travel.