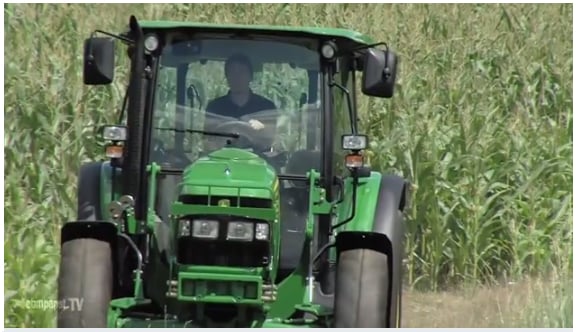 John Deere is a leader in tractor products, offering a wide range of products for every possible agricultural need. The company's 80-to-100 horsepower 5080R tractor, the smallest member of its high performance 5R Series, is designed for comfort and productivity under high stress.
John Deere in Mannheim, Germany turned to ebm-papst for a cooling solution that would reduce high temperatures in the 5080R's engine compartment. The companies worked together to develop new cooling technology for the tractor. The concept? Control the engine temperature with a fan that would incorporate a separate charged-air cooler.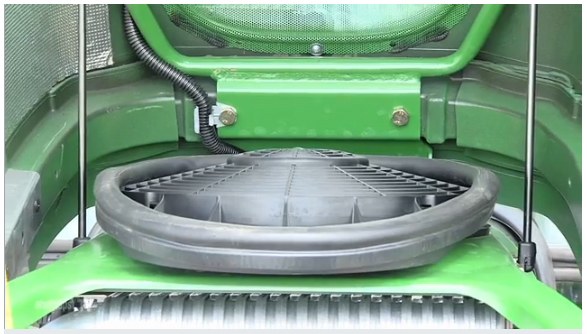 The fan that ebm-papst developed for the 5080R brings charged air to a constant temperature. It ensures highly efficient cooling by improving the flow of cool, oxygen-rich air to the engine, which leads to better combustion. As a result, the tractor's engine delivers more power and 'zip' under a variety of loads.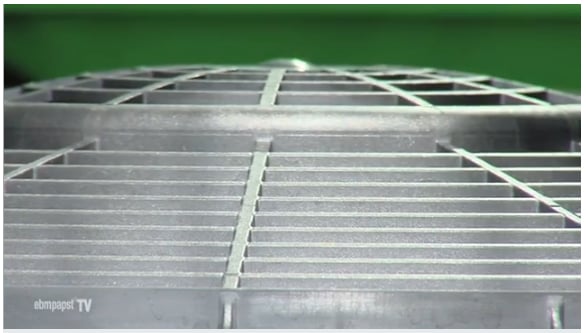 The new ebm-papst fan helped to significantly reduce the 5080R engine's turbo lag. It also reduced the tractor's fuel consumption and CO2 emissions. To free the fan from dirt, straw fragments and other debris after a day in the field, ebm-papst engineered it to run in the opposite direction for 30 seconds with just a flip of the control button inside the tractor cab.
Bring on the next harvest!
Click here to watch the full video on ebm-papst TV°: Charge air cooling in the John Deere 5080 R