Coinciding with projected growth of 2-9% in Southern California's electronics market over the next five years, the Del-Mar Electronics and Design Show has become one of the region's premier trade shows, which was held from April 28 - 30. ebm-papst was among the annual exhibitors, which included 250 participants covering 440 booths. Mechanical design and fabrication companies, molders using various plastics and laser marketing and cutting manufacturers were among the vendors in attendance. With about 4,000 visitors (up by 33 percent over two years), the show continues to gain momentum.

ebm-papst featured fan designs and system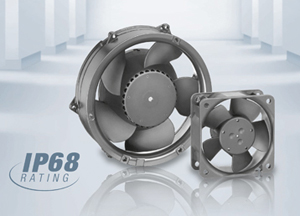 configurations for air movement in high-performance electronic devices and the infrastructure that supports them and highlighted its IP68 products and LED Active Cooling Solutions. The exhibit also included RadiCal impellers, with a new blade design, that offer a higher level of efficiency compared to former backward curved impellers.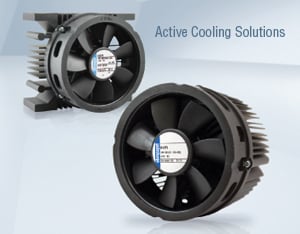 High taxes and extensive environmental regulation continue to be issues for California-based electronics manufacturers and suppliers. However, optimists predict the costs of offshore production, transportation and unreliable production schedules may soon bring a portion of the world's electronics manufacturing back to the U.S. If you're a customer who wants closer connections to your supply chain, that's very good news!