by Mark Pierce, Senior Director, Sales
Every January, thousands of HVAC/R manufacturers, engineers, contractors, installation and maintenance pros converge on a major U.S. city for the annual Air Conditioning, Heating and Refrigeration (AHR) Expo.
Earlier this fall, we headed south to attend AHR Mexico, the Latin American version of this HVAC/R extravaganza. From September 23-25, more than 10,000 attendees and 250+ exhibitors (the largest number to date) came together in Mexico City. As the 10th largest city in the world – with a metropolitan hub of more than 21 million – the show drew throngs to its Industrial Exposition Center. A wide variety of global and local Mexican companies, representing the HVACR industry, were in attendance this year. New product presentations and over 30 educational seminars were offered by the Mexico City Chapter of ASHRAE.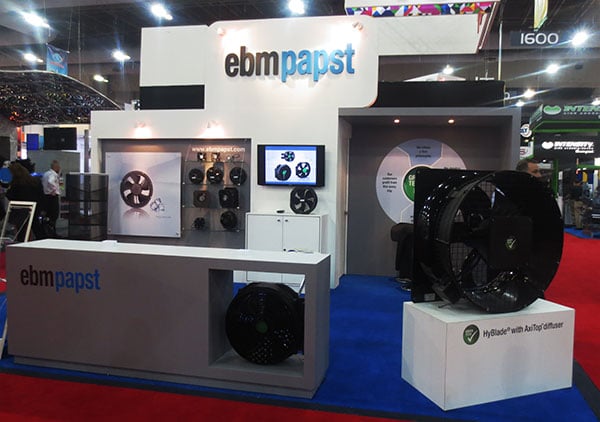 Mexico is an important market for us, and we take every opportunity to engage with our local customers. As in the rest of the world, policies that drive environmentally sound products and practices are gradually making their way to Mexico and all of Latin America; many companies at the show displayed their 'green' products.
The air conditioning and refrigeration industries are facing increased efficiency requirements as well as changes to how refrigerants are formulated. Global pressure for sustainability is pushing manufacturers to move to natural refrigerants like CO2, hydrocarbons or ammonia.
New Department of Energy environmental regulations are driving U.S. manufacturers of HVACR equipment to comply by 2015. While these U.S. regulations don't yet affect Mexico's domestic HVACR products, they will affect Mexican exports to the U.S.
The bottom line? The technologically advanced design and performance modifications that HVACR manufacturers are making to components such as compressors, fans and valves – in both Mexico and the U.S. – will help them remain competitive with environmentally-savvy customers who demand performance, compliance and energy efficiency.
We look forward to seeing you next year at AHR Mexico 2015 in Guadalajara! Until then, we hope to see you at the 2015 AHR Expo, January 26-28 at McCormick Place in Chicago – ebm-papst Booth 2110.
About Mark Pierce
ebm-papst Inc. Senior Director of Sales Mark Pierce thinks like a customer because he's worn that hat. Before joining ebm-papst in 2000, he served as a purchasing/operations manager for an international refrigeration compressor manufacturer. With a B.A. in business administration from Mercer University in Atlanta, Mark enjoys working with ebm-papst customers to solve their thermal challenges and provide solutions for their applications. In his free time, Mark and his wife keep busy with their four children's many activities.