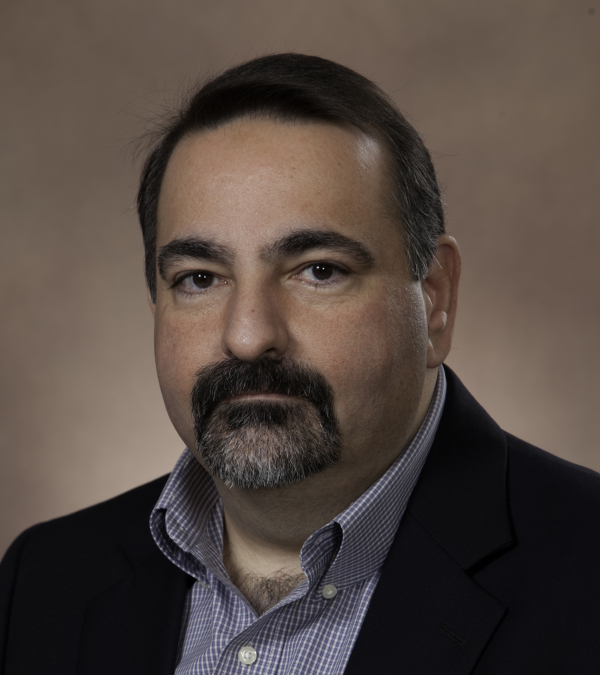 by Lou Moffa, Market Manager - Refrigeration
Your next purchase of a food item has many thought-provoking questions attached to it. Is it a healthy choice for your daily diet? Is it organic? Is it is free of chemicals? Is it locally grown? Does it negatively impact the environment? Your decision to choose a particular food product over another helps you promote a healthy lifestyle and contribute to a healthy planet.
ebm-papst is now helping you make the same smart choices for our planet when choosing fans for your air-moving applications. Working closely with our plastics supplier, we have developed a material called epylen, a custom, wood/plastic composite "biomaterial" that reduces the amount of petroleum products that need to be sourced.
epylen vs. 100 percent polypropylene plastic material
epylen has the same mechanical functionality as the originally specified 100 percent polypropylene plastic material but a significantly lower overall impact on the environment. The wood fibers used are not just added "filler" in the base polypropylene materials that would be exposed on the surface; rather, the fibers are totally encapsulated during the molding process so that the end result is an injection-molded plastic that has the same appearance and surface finish as the original material. In side-by-side comparisons of the two materials, it is difficult to tell the difference.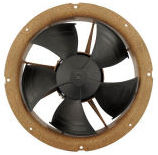 Housing material made of epylen in its natural color.
But you know us. We of course did not settle for simply a similar-looking material.
Our in-house and third-party testing has proven that the epylen material will not harbor any fungi or bacterial growth, will not weaken from long-term UV exposure, is stable at elevated temperatures, has passed our impact, vibration and thermal shock tests and is resistant to degradation when exposed to common industrial chemicals. Even with all these impressive results, the most frequently asked question when explaining this material to new users is whether it will attract termites! I'm happy to report that termites are not interested in this product, making the epylen material completely suitable for use in the same environments as the original plastic.
Keeping it Green(Tech)
Keeping with our GreenTech philosophy, the wood material selected for use in epylen has been through a very selective process. The wood is only from renewable sources that are harvested in an environmentally-responsible manner and do not contain any added fertilizers or pesticides.Harvesting is performed in small batches to lessen environmental impact.
epylen is currently being used in the wall ring of our W1G200 series ESM fans, which are designed for use in commercial refrigeration equipment. Other products will begin to phase in epylen material as well. Our goal is to replace 15 percent of the plastic used in our fans with epylen by 2015.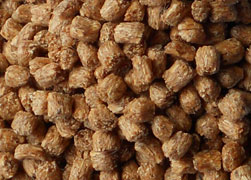 epylen - the new wood/plastic composite material from ebm-papst.


All of these changes do result in a more costly material than the 100% polypropylene material, but as part of our dedication to the environment, ebm-papst is offering this material at no added cost to the end user.
Please feel free to contact us for more information!