Thank you for your interest in driveSTUDIO.
The power is in your hands.
Please fill out the form on the right to be redirected to the software download page.
PC software for K4 motors and K4 external controllers. This intuitive Windows based tool will help to communicate with K4 products, set parameters and monitor operation via USB to RS485.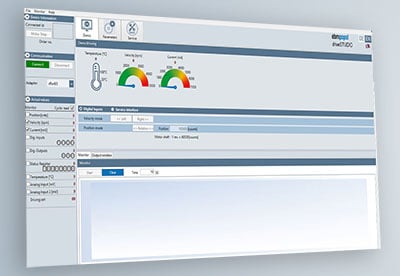 Available for download:
.ZIP folder with driveSTUDIO software & firmware
driveSTUDIO Instruction Manual